Get ready to cuddle up, because your Pet Shop just got a bit more cuter! These Cuddliest Pets love to share their kindness with others and make you feel better! When you're feeling down, it's up to these cute little pets to cheer you up!
Meet the Cuddliest Pets
You can identify your Cuddliest pet by the flower like symbol on their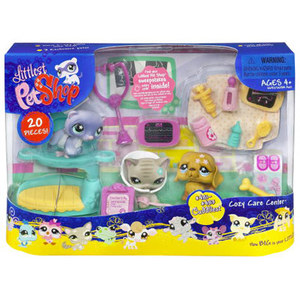 eye. They come in a wide array of sets; farm sets, gardening sets, Spring sets, and so much more! They're a gentle little bunch who love to share a good smile! Be gentle now, or you might scare them away! How big is your Littlest Pet Shop now?

Related Articles:
Ad blocker interference detected!
Wikia is a free-to-use site that makes money from advertising. We have a modified experience for viewers using ad blockers

Wikia is not accessible if you've made further modifications. Remove the custom ad blocker rule(s) and the page will load as expected.