This Dachshund # 675 is part of the Trainin' Park set. It is rust red, with brown ears and stunning green eyes. It is in the sportiest pets series. It is a very rare pet to find, and can be bought on eBay from a range of 80 to 100 dollars.
The unique design of it makes it a popular and well known LPS.
Fan Reference
It is also featured in a LPS series as the main character (after a makeover in the 3rd episode), known as Savannah Reed or "Savvy" (her nickname). If you want to find out more vist this wikia page: 
http://www.youtube.com/watch?v=OqtGySRc7hc
! Also watch the attached video! The series is by Sophiegtv all credit goes to her!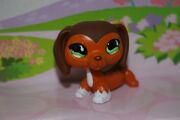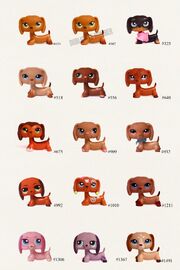 Ad blocker interference detected!
Wikia is a free-to-use site that makes money from advertising. We have a modified experience for viewers using ad blockers

Wikia is not accessible if you've made further modifications. Remove the custom ad blocker rule(s) and the page will load as expected.