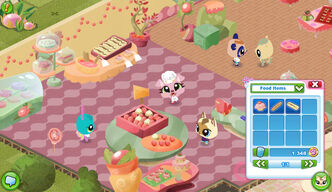 There used to be two littlest pet shop online worlds, but sadly, both of them were shut down due to the lack of visitors. They were LPS VIPs and LPSO.
LPSO ( littlest pet shop online)
Jump into your own LITTLEST PET SHOP world, full of cute, quirky pets that magically come to life. Collect the newest pets and explore the four environments.
Exclusive VIPs Boutique
New York once hosted an exclusive "boutique" for Littlest Pet Shop VIPs. There you could buy VIPs pets and other LPS merchandise.
Ad blocker interference detected!
Wikia is a free-to-use site that makes money from advertising. We have a modified experience for viewers using ad blockers

Wikia is not accessible if you've made further modifications. Remove the custom ad blocker rule(s) and the page will load as expected.